O mě
Vítejte, jmenuji se Michal Čihař a žiji v Praze (Česká republika). Přispívám do mnoha svobodných softwarových projektů jako například Debian, phpMyAdmin nebo Gammu a Wammu. Kromě toho jsem také napsal některé další nástroje, které naleznete na těchto stránkách. Pokud vás zajímá na čem pracuji právě teď, můžete se podívat můj anglicky psaný weblog.
Poslední zápisky v blogu
Během uplynulých let jsem vytvořil mnoho programů. Některé z nich jsou stále ještě udržované, ale mnoho už není vyvíjeno ani používáno: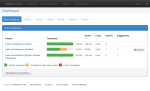 Weblate is web based translation tool with tight Git integration. It features simple and clean user interface, propagation of translations across subprojects or automatic linking to source files.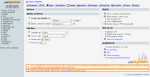 phpMyAdmin is a free software tool written in PHP intended to handle the administration of MySQL over the World Wide Web. phpMyAdmin supports a wide range of operations with MySQL. The most frequently used operations are supported by the user interface (managing databases, tables, fields, relations, indexes, users, permissions, etc), while you still have the ability to directly execute any SQL statement.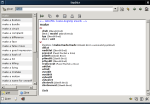 As I like StarDict much, I decided to hack scripts that will convert some useful dictionaries to it's format.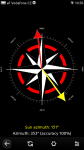 Various GPS and compass based tools for Nokia N9 (Harmattan).
Simple tool in Qt Quick to calculate depth of field for photographers for Nokia N9 (Harmattan)..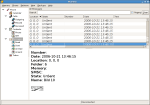 Wammu is a program to manage data in your cell phone such as contacts, calendar or messages. It is built on Gammu library, which provides abstraction layer to work with different cell phones from different vendors (including Nokia, Sony-Ericsson, Motorola, Samsung, Siemens, Huawei and others).
Podívejte se na moje další programy!
Další obsah
Kromě výše uvedených programů zde také naleznete nějaké moje publikované texty nebo materiály k přednáškám.
Přispějte
Pomohl jsem vám? Chcete ocenit mojí práci na free software? Přispějte mi.